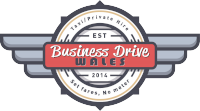 About Business Drive Wales:
Welcome to Business Drive Wales, a family run taxi and private hire company based in South Wales.

Founded in 2014 we have handpicked our drivers and steadily grown the business to focus on tailor made travel.

We fully support thinking outside the box and have adapted such an approach that we now have a UK and International based clientele.

We offer the highest of standards from your first call with the operator to the smartly dressed driver that will arrive with a vehicle in a well presented and clean manor. Client comfort and safety is important to us. We want you to arrive safely at your destination both on time and feeling relaxed.

Services Provided
Local Work
Long Distance Work
Seaport Transfer
Airport Transfers
Corporate work
School runs
Minibus Hire/MPV
Account Customers
Hen/Stag Parties
Chauffer Services
Meet and Greet Service
VIP Services
Child Seats
Uniform Drivers
Courier Work
Text Alerts
Mobile Phone App
Executive Vehicles
Special Prices:
| From | To | Price |
| --- | --- | --- |
| Barry | London Heathrow Airport | £185.00 |
| Cardiff | London Heathrow Airport | £185.00 |
| Newport | Heathrow Airport | £185.00 |
| Swansea | London Heathrow Airport | £230.00 |
| Barry | Bristol International Airport | £95.00 |
| Cardiff | Bristol International Airport | £95.00 |
| Newport | Bristol International Airport | £95.00 |
| Swansea | Bristol International Airport | £125.00 |
| Barry | London Gatwick Airport | £255.00 |
| Cardiff | London Gatwick Airport | £245.00 |
| Newport | London Gatwick Airport | £245.00 |
| Swansea | London Gatwick Airport | £265.00 |
| Barry | Stansted Airport | £270.00 |
| Cardiff | Stansted Airport | £270.00 |
| Newport | Stansted Airport | £245.00 |
| Swansea | Stansted Airport | £275.00 |
| Barry | Birmingham Airport | £185.00 |
| Cardiff | Birmingham Airport | £185.00 |
| Newport | Birmingham Airport | £185.00 |
| Swansea | Birmingham Airport | £200.00 |
| Cardiff Airport | Cardiff Central | £38.00 |
| Bristol Airport | Newport Station | £75.00 |
| Cardiff Central Station | Bridgend Station | £42.50 |
| Penarth | London Heathrow Airport | £185.00 |
| Atlantic College, | cardiff airport | £23.00 |
| Cardiff Queen Street Station | Cardiff Airport, | £32.50 |
| Cardiff Central Station, | Cardiff Airport, | £26.50 |
| Cardiff, Central Station NE2 | Cardiff Airport, | £27.00 |
| Motorpoint Arena Cardiff | Cardiff Airport, | £29.00 |
| Bristol airport | Cardiff International | £75.00 |
| Brecon | cardiff CF10 | £70.00 |
| Cardiff International | Cardiff | £35.00 |
| Cardiff International | Cardiff CF23 | £40.00 |
| Cardiff International | Cardiff CF83 | £45.00 |
| Cardiff International | Blaenavon | £68.00 |
| Cardiff International | Abergavenny & Crickhowel | £90.00 |
| Cardiff International | Newport | £50.00 |
| Cardiff International | Newport | £55.00 |
| Cardiff International | Usk NP15 | £75.00 |
| Cardiff International | Chepstow | £80.00 |
| Cardiff International | Monmouth | £85.00 |
| Cardiff International | Caldicot | £65.00 |
| Cardiff International | Cwmbran | £70.00 |
| Cardiff International | Swansea | £95.00 |
| Cardiff International | The Gower | £120.00 |
| Cardiff International | Swansea SA4 | £95.00 |
| Cardiff International | Bristol | £95.00 |
| Cardiff International | Barry | £26.00 |